The task of this project was to create the visual identity for an existing company of the student's choice. The graphic language will then be applied across multiple platforms as well as a series of products, packages or promotional material.
The objective of this project was to gain the ability to develop concepts and their graphic expression into the process of solving visual communication problems regarding branding and corporate identity. 
I chose the company NuCanoe, a fishing kayak business owned by my brother-in-law, to rebrand for this project. The primary objective was to communicate successfully to NuCanoe's target audience - outdoorsmen and fishermen. My deliverables included the visual identity, brand book, banners and signs to be displayed at boat shows, a product catalog as well as a promotional video.
For the logo, I experimented with an isometric grid for a modern, geometric and overall clean look. The promotional materials features heavy imagery of the boats in use in order to appeal to the target audience. The color scheme for the branding identity was based off of the various colors of the boats, and the typefaces I chose are a bit heavier and structured in order to appeal to the aesthetic of the great outdoors.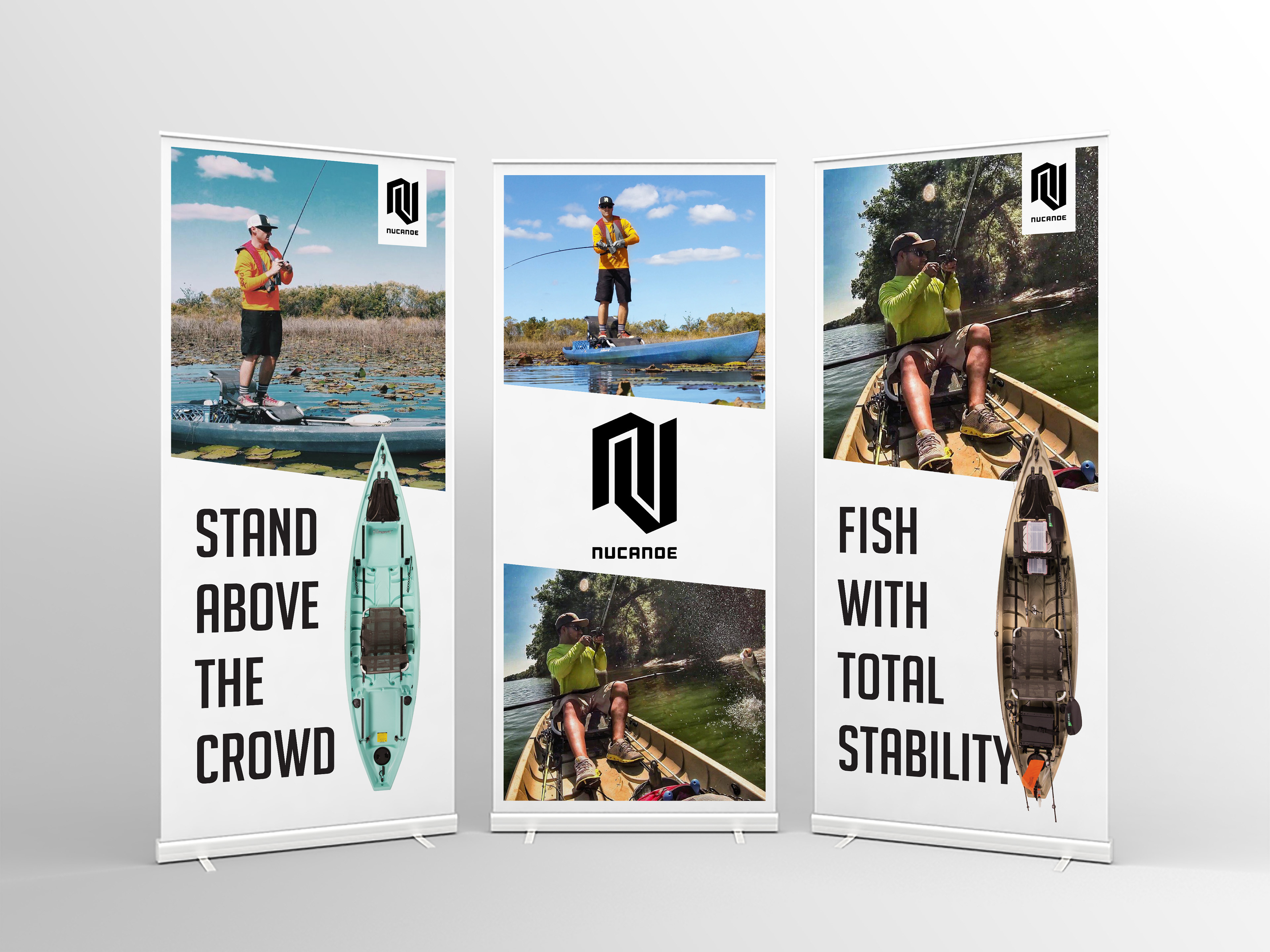 additional process work available upon request