This was a created as a project for a studio class at SCAD. The task for this project was to design an entirely new magazine to be introduced to the market. In addition to designing the cover, we were also tasked to create and design a 7-page feature article with advertisements - 12 pages total.

Over the past couple of years I have developed a fond interest and appreciation for glitch art, but there is no direct "hub" of information, sources or collection of artwork available online. Since glitch art is exclusively a digital process and form, I decided to design a fine art/glitch art magazine in order to allow the art to be viewed closer and in greater detail, as well as just making it more tangible and personal. 
In order to create a glitch art magazine, I wanted the communication to be clear without being too overwhelming. I also immediately wanted to maintain a digital aesthetic - so I chose to use a very digitized body copy font. The color palette consists of teals mixed with red, originally I wanted the colors to mimic the red/cyan of classic 3D glasses. For the feature article, I chose a specific artist with very unique glitch work.
Phillip David Stearns
creates glitch patterns that are turned into textiles - such as scarves and blankets. I thought his work was very unique to the community and would allow me to experiment with imagery and layout designs.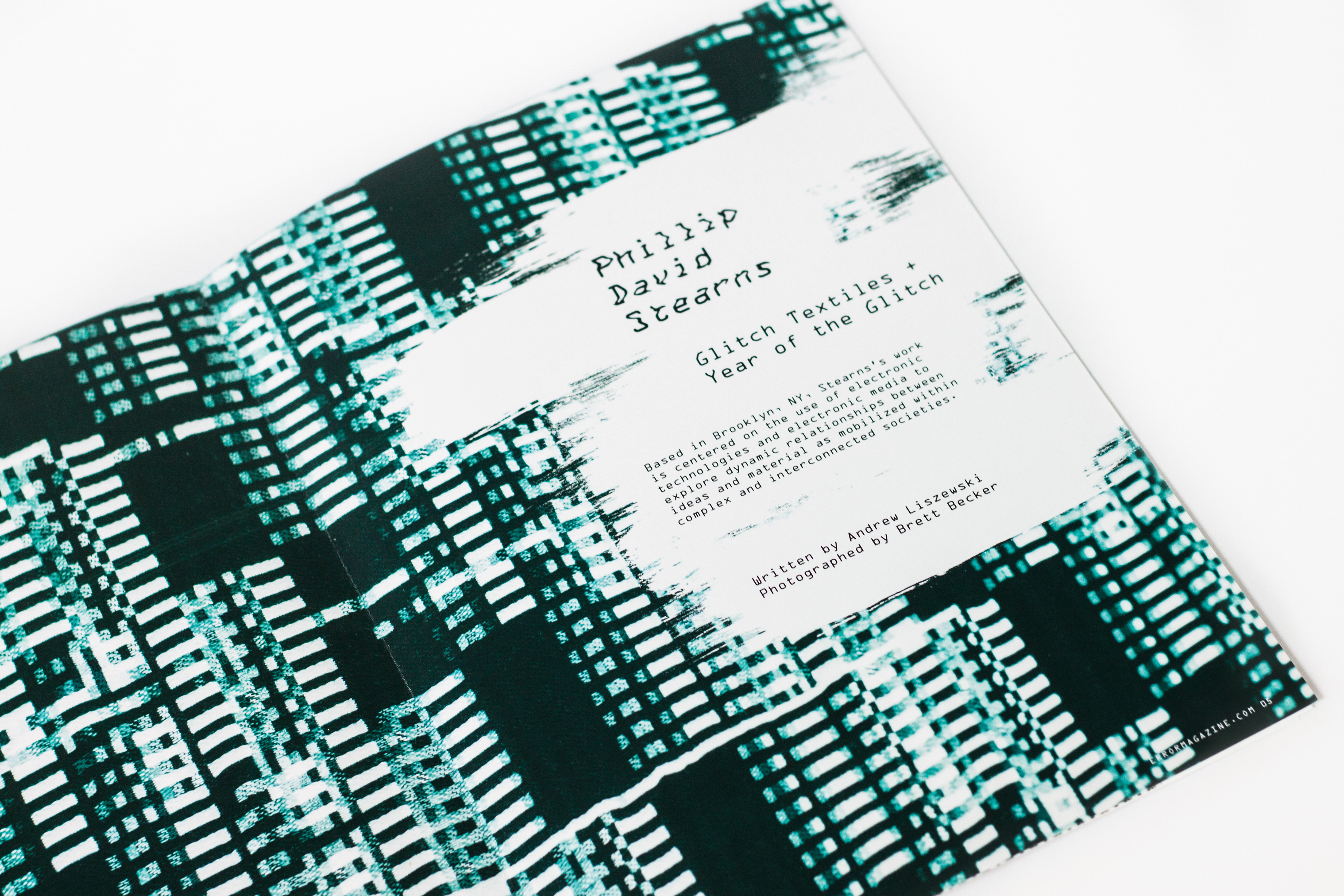 additional process work available upon request